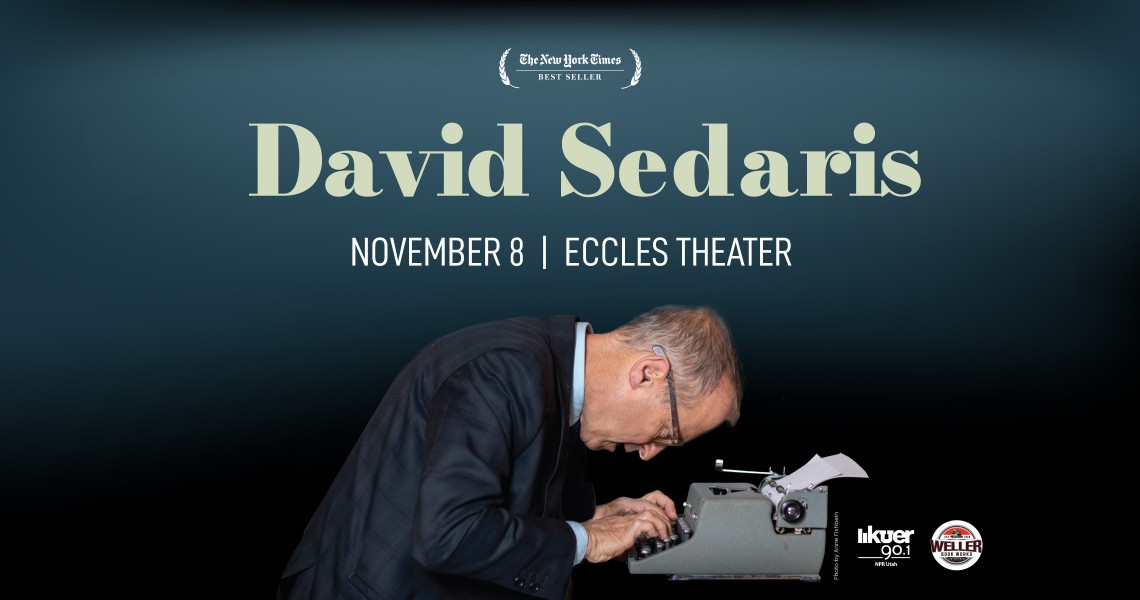 David Sedaris
Live at the Eccles presents DAVID SEDARIS on Wednesday, November 8th, 2023 at the Eccles Theater on Main Street in downtown Salt Lake City. ArtTix is the official source for tickets for Live at the Eccles events.
Writer, humorist, and master of satire David Sedaris returns to Salt Lake City for an evening of readings and recollections, Q&A, and book signing. One of the country's preeminent humor writers, beloved for his personal essays and short stories, Sedaris writes in a style both autobiographical and self-deprecating, ruminating on family life, his middle-class, suburban upbringing, homosexuality, drug use, and obsessive behaviors. Several of his books have graced national bestseller lists, including Calypso, Naked, Me Talk Pretty One Day, Dress Your Family in Corduroy and Denim; his latest book Happy-Go-Lucky was published last May by Little, Brown and Company.
David's books will be on sale in the lobby before and after the show. David will sign books for patrons after the show.