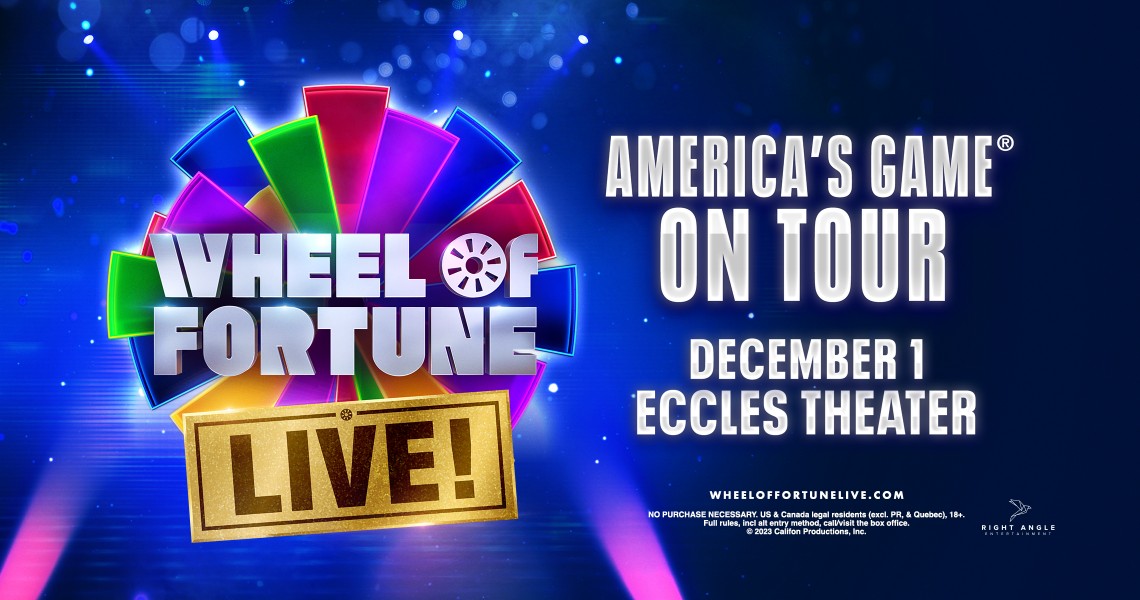 Wheel Of Fortune LIVE!
Live at the Eccles presents Wheel of Fortune LIVE! on Friday, December 1st, 2023 at Eccles Theater. ArtTix is the official source for tickets for Live at the Eccles events.
Wheel of Fortune LIVE! brings America's Game® to your hometown! One of the greatest game shows of all time has been adapted into a stage show to give more fans access and more chances to win at "Wheel of Fortune LIVE!" Guests are randomly selected to go on stage and feel like they stepped into the game show itself. The live stage show is the only way you can have the chance to spin a full-sized replica of the iconic Wheel. At Wheel of Fortune LIVE!, contestants are selected from the audience to go on stage for the chance to call consonants, buy vowels, and maybe even solve puzzles to win fantastic prizes, including trips to destinations like Paris and Hawaii or up to $10,000 in cash. Everyone gets in on the fun and a chance to win at Wheel of Fortune LIVE! because there are audience games too!

RUN TIME: Approximately 90-120 minutes with a 15-minute intermission. The length of the show depends upon game play.
RECOMMENDED AGES: Fun for all. Appropriate for ages 8 to 108. Must be 18 or older to participate on stage.