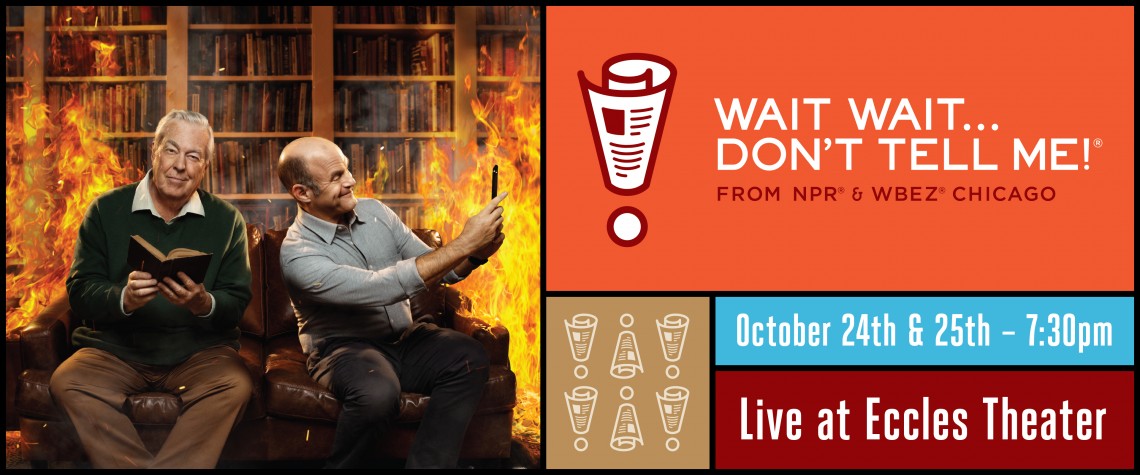 Wait Wait Don't Tell me
Live at the Eccles Presents Wait Wait Don't Tell Me October 24-25, 2019 at the Eccles Theater on Main Street in downtown Salt Lake City. ArtTix is the official source for tickets for Live at the Eccles Events.
Now in its 22nd season, Wait Wait… Don't Tell Me! is National Public Radio's Peabody Award-winning comedy news quiz show. Host Peter Sagal leads a rotating panel of comedians, writers, listener contestants, and celebrity guests through a rollicking review of the week's news. Contestants vie for the most coveted prize in all of public radio: a custom-recorded greeting by any of our cast members for their voicemail. These special appearances in Salt Lake City mark our 1000th original performance since our debut in 1998.
A seat in the $115.00 premium section comes with an exclusive WWDTM gift bag, which includes a selection of special merchandise.