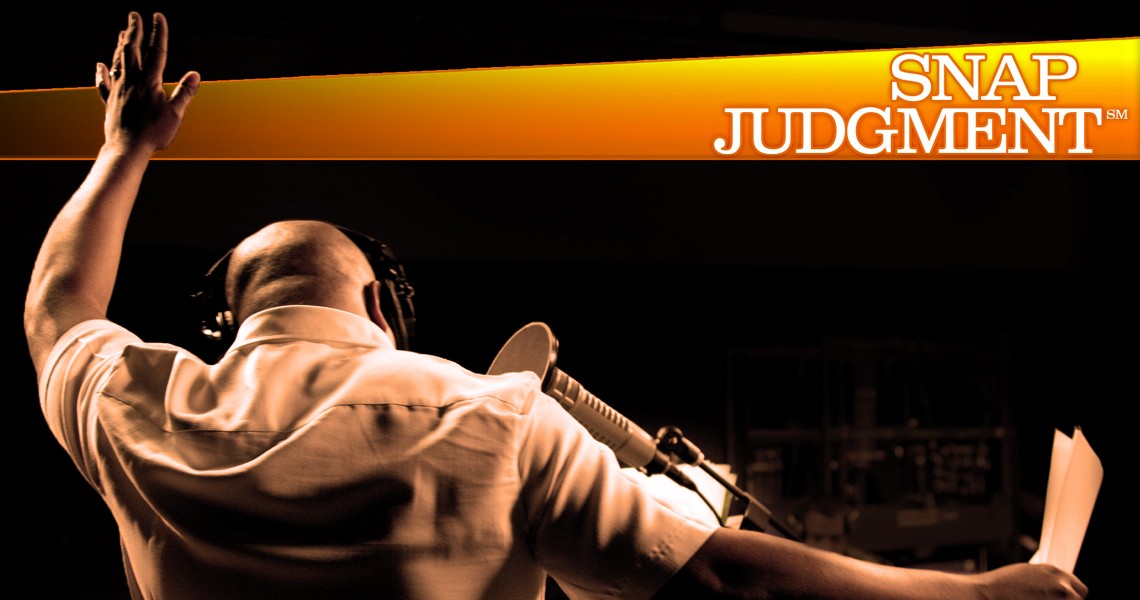 Snap Judgment
Live at the Eccles, in association with KUER, presents a live performance of the popular public radio show Snap Judgment Friday, October 27, 2017 at the Eccles Theater in downtown Salt Lake City. ArtTix is the official source for tickets for Live at the Eccles events.
Snap Judgment is the popular storytelling show, created and hosted by Detroit native Glynn Washington. Snap Judgment delivers a raw, intimate, musical brand of narrative — daring audiences to see the world through the eyes of another. The live show features performances by some of the nation's top storytellers -- backed by the Snap Playaz band. It's storytelling, with a beat!
The Snap Live! "Twisted" tours hosted by master storyteller Glynn Washington who weaves his own stories along with a dynamic corp of gifted performers. It's both heart-wrenching and hilarious.
Don Reed is an award-winning master of the one-man show. How is possible to be homeless at the same time you are going to a prestigious university?
Joyce Lee is Oakland's undisputed queen of spoken word. She asks the question of love, "Is it better to choose or be chosen?
Jen Kober is the funniest storyteller ever to grace the Snap stage. What happens when your trailer home breaks down on Rodeo Drive? That's just the start of a great comic tale that brings the house down every time.
Jamie DeWolf is the controversial great, great grandson of Scientologist L.Ron Hubbard who has broken with his family legacy to explore his own path. A legendary storyteller, his dark romanticism leads him into the arms of a twisted lover who he cannot quit.
James Judd is "The Closer." Everybody has a "thing" right? James is on a quest to commune with wild animals and his ridiculous journey takes him from the polar ice caps to the depths of the Amazon.