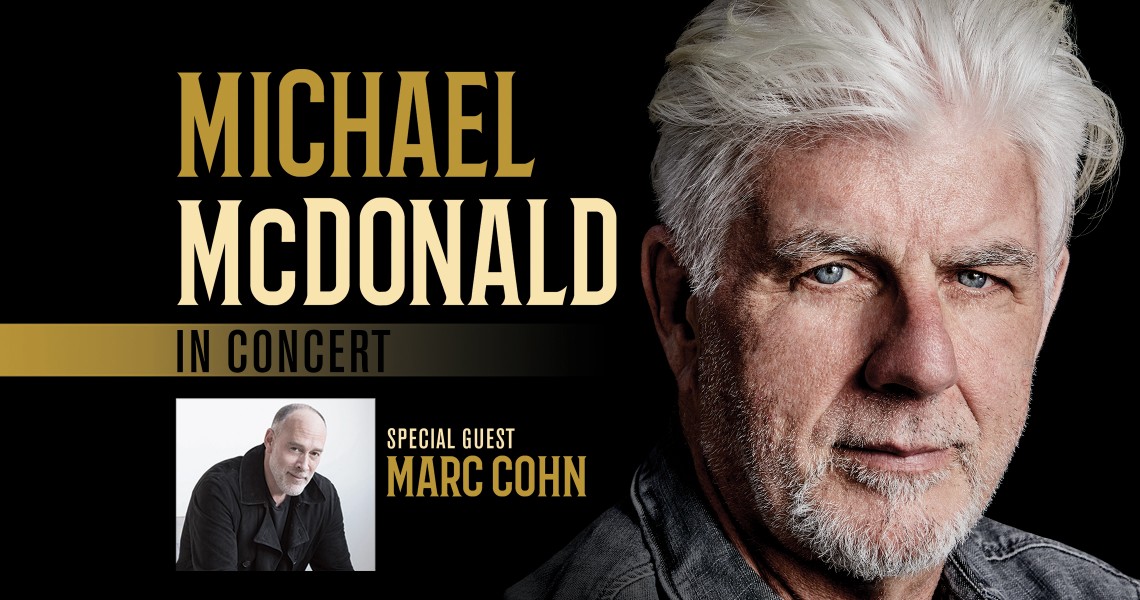 Michael McDonald with Marc Cohn
Live at the Eccles presents Michael McDonald with special guest Marc Cohn for One Night Only, Tuesday November 14, 2017 at the Eccles Theater in downtown Salt Lake City. ArtTix is the official source for tickets for Live at the Eccles events.
Two notes. That's all it takes to recognize the voice of Michael McDonald. Distinctive and soulful, it is one of the most yearningly emotive instruments of our times. To this add formidable songwriting and keyboard skills, and you have an artist who has been a singular musical presence for four decades. From '70s-era Doobie Brothers classics such as "What A Fool Believes" and solo hits like "I Keep Forgettin'" through two highly-acclaimed Motown albums, genre-busting guest spots and innovative concept shows, the five-time Grammy Award winning McDonald is both timeless and ever-evolving.
About Marc Cohn
After winning a Grammy for his soulful ballad "Walking in Memphis,"
Marc Cohn solidified his place as one of his generation's most compelling
singer/songwriters, combining the precision of a brilliant tunesmith with
the passion of a great soul man.

"Marc blew me away from the first time I heard him. Love his songs, playing
… a perfect marriage of such great stories, lyrics and music. And then
there's that voice; Truly one of the most soulful singers I've ever
heard." ~ Bonnie Raitt "