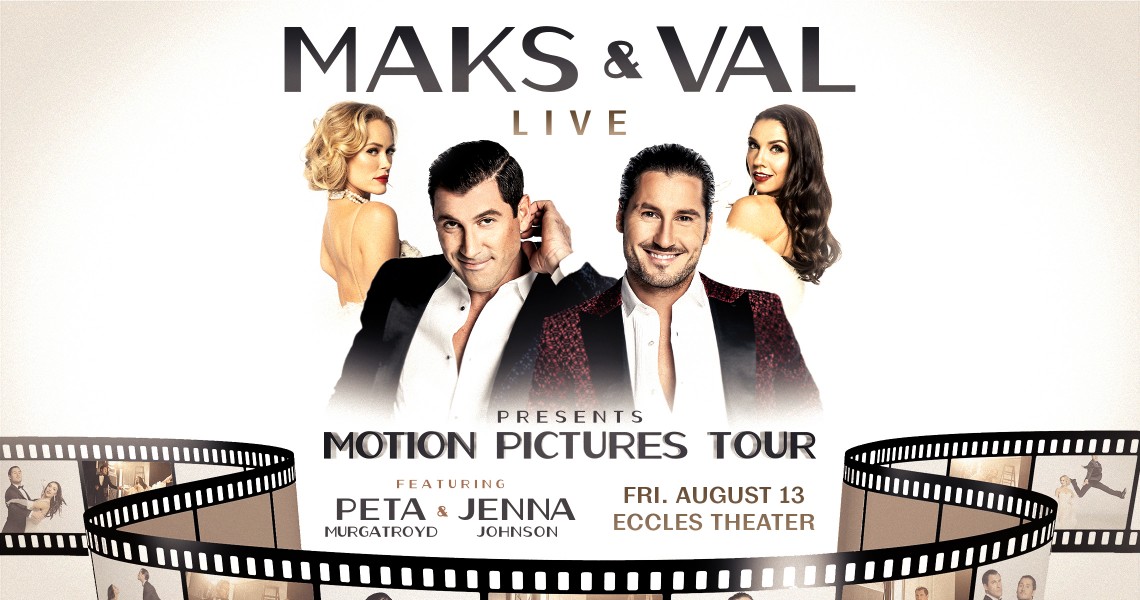 Maks & Val Live
Featuring Peta & Jenna
Live at the Eccles presents Maks & Val Live Featuring Peta & Jenna, August 13, 2021 at the Eccles Theater on Main Street in downtown Salt Lake City. ArtTix is the official source for tickets for Live at the Eccles events.
Take a trip through the most memorable movie moments re-envisioned and reimagined through the eyes of acclaimed dancers and brothers, Mak and Val Chmerkovskiy. Joined by their spouses and celebrated dancers, Peta Murgatroyd and Jenna Johnson, the foursome bring motion to iconic scenes where there were none before. Experience a dance-driven narrative woven together by the movies that have moved us all. There's never been this much motion to motion pictures until now.
RESCHEDULED INFORMATION:
In response to the ongoing Covid-19 health concerns, the planned engagement of Maks & Val LIVE on July 22nd, 2020 has been postponed to support the overall health and safety of the community. Maks & Val LIVE is now rescheduled to August 13th, 2021.
Your ticket(s) will be honored for the rescheduled performance.
Click here for our Ticket and Refund Policy.