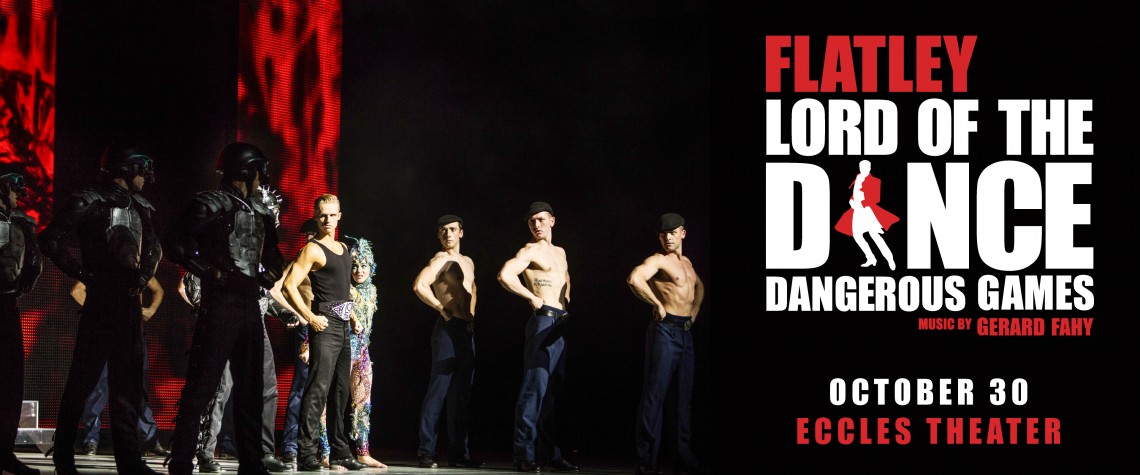 Lord of the Dance: Dangerous Games
Live at the Eccles presents, Lord of the Dance: Dangerous Games Tuesday, October 30, 2018 at the Eccles Theater on Main Street in downtown Salt Lake City. ArtTix is the official source for tickets for Live at the Eccles events.
From the brilliant mind of Michael Flatley comes Lord of the Dance: Dangerous Games! Dangerous Games features cutting edge technology, including a giant Radiant flat screen that spans the width of the stage, special effects lighting, dancing robots and world champion acrobats, with music composed by Gerard Fahy as the backdrop. Since its premier at the iconic London Palladium in September 2014, the show has gone on to enjoy hugely successful runs across the globe. Now Dangerous Games returns to the US for the first time since 2015 to thrill audiences once more with its unparalleled production and masterful storytelling of a battle between good and evil.