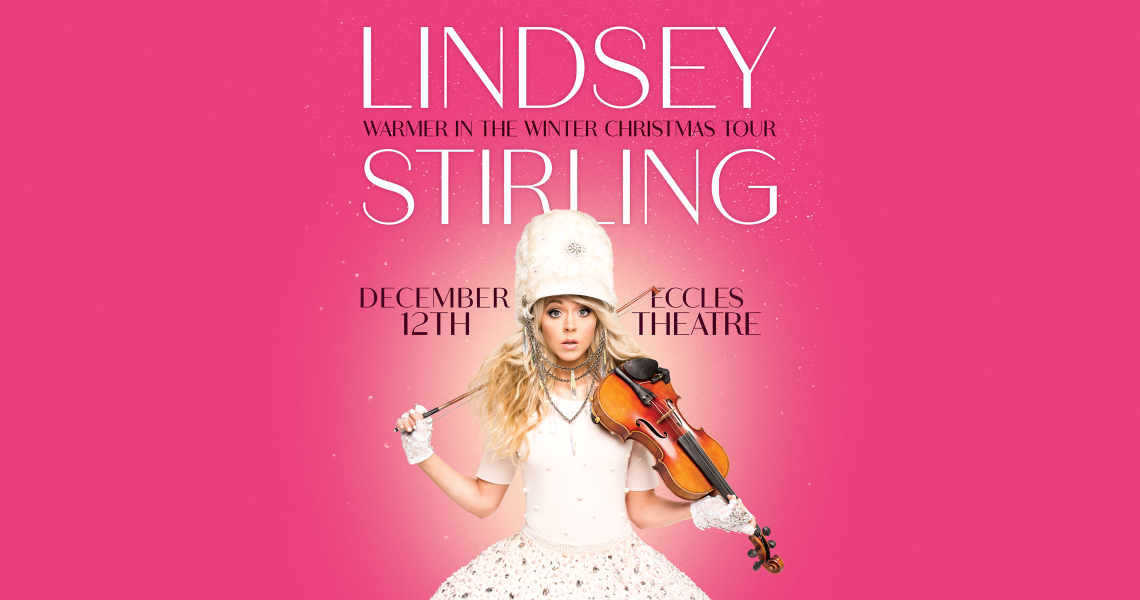 Lindsey Stirling: Warmer in the Winter Christmas Tour
Live at the Eccles presents Lindsey Stirling: Warmer in the Winter Christmas Tour Tuesday, December 12th at the Eccles Theater in downtown Salt Lake City. ArtTix is the official source for tickets for Live at the Eccles events.
Lindsey Stirling remains fearless enough to always dream big. In four years since the release of her 2012 self-titled debut, the electronic music impresario, classically trained violinist, dancer, and artist quietly and humbly became one of the 21st century's most innovative stars by clinging to her groundbreaking vision of cinematic violin-driven electronic music. After bowing at #2 on the Billboard Top 200 and #1 on the Dance/Electronic Album Chart, holding #1 on the Classical Album Chart for 21 consecutive weeks, and receiving a Billboard Music Award for "Top Dance/Electronic Album," her sophomore opus Shatter Me would not only garner an RIAA Gold certification, but it would rank as the #2 Dance/Electronic Album and #1 Classical Album on Billboard's 2015 Year-End charts. Attracting nearly 8 million subscribers and 1.3 billion-plus views on YouTube by 2016, Forbes placed Lindsey at #4 on its yearly YouTube artists list, making her the highest-ranked female. Her headline tours would play to a cumulative audience of over 500,000 people worldwide, and her literary debut The Only Pirate at the Party—co-written with her sister Brook S. Passey—became a New York Times Bestseller.