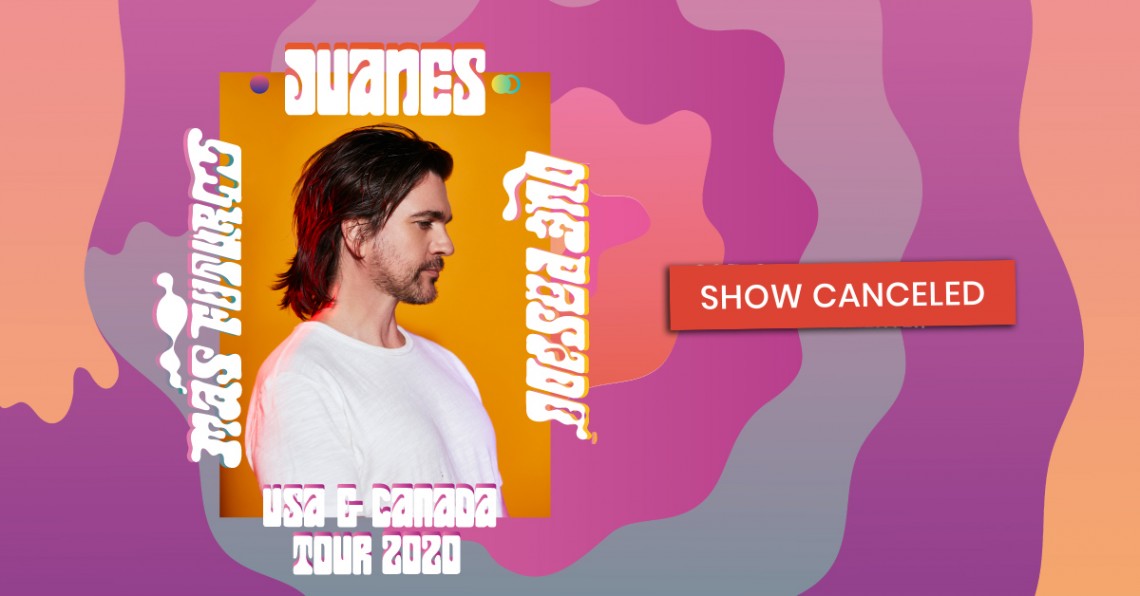 JUANES - Canceled
Juanes has decided to cancel the Fall 2020 Tour.
In response to the ongoing Covid-19 health concerns, the planned engagement of Juanes on October 6th, 2020 has been canceled to support the overall health and safety of the community.
Once there is a clear path to things reopening safely he looks forward to returning to the road and coming to Utah.
TICKET REFUND INFORMATION
All prepurchased tickets through ArtTix will be refunded to the original purchaser, there is nothing you need to do. Please allow up to 2 weeks for refunds.
Ticket and Refund Policy
HAVE TICKETING QUESTIONS?
Contact ArtTix Ticket Office
Email: [email protected]