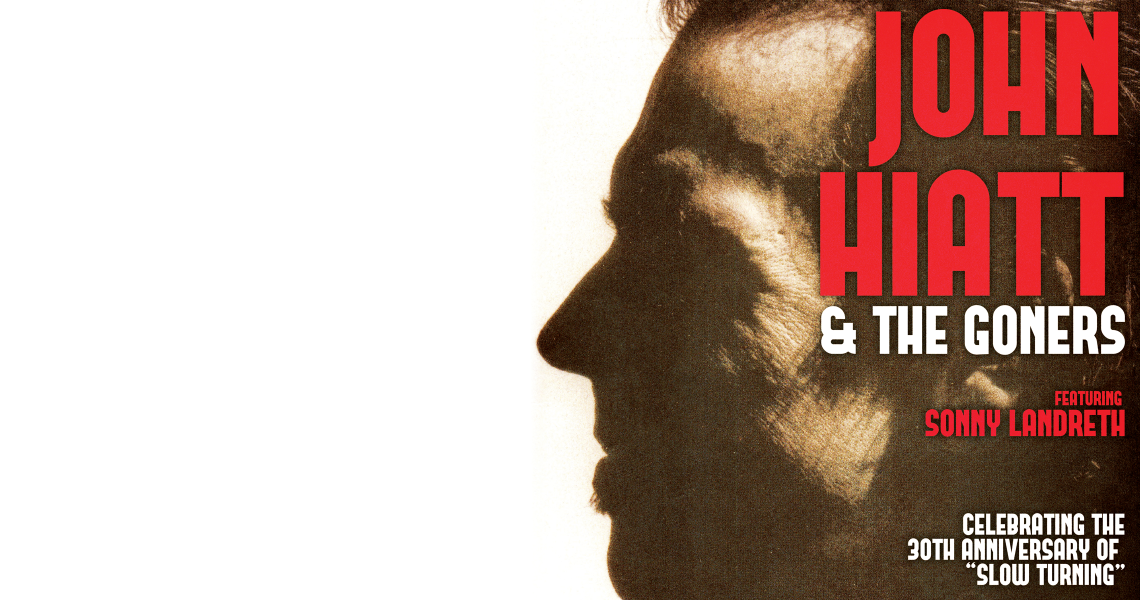 John Hiatt & The Goners
Live at the Eccles presents John Hiatt & The Goners featuring Sonny Landreth Wednesday, March 21, 2018 at the Eccles Theater in downtown Salt Lake City. ArtTix is the official source for tickets for Live at the Eccles events.
Celebrating the 30th anniversary of 'Slow Turning,' John Hiatt & The Goners will play the album in its entirety along with their greatest hits.
The American artist the Los Angeles Times calls "one of music's most astute singer-songwriters of the last 40 years" comes to the Eccles Theater in Salt Lake City with his former band The Goners, featuring Sonny Landreth, to celebrate the 30th anniversary of their album and hit single Slow Turning. John Hiatt's multi-Grammy nominated songs have been covered by everybody from Bob Dylan and Bonnie Raitt to Eric Clapton and Iggy Pop. Haitt's multiple hit tunes, include "Have a Little Faith in Me." He's released more than 20 albums since his start in 1974, including his well-reviewed latest, Terms of My Surrender, featuring his signature mix of rock, country, blues and folk.