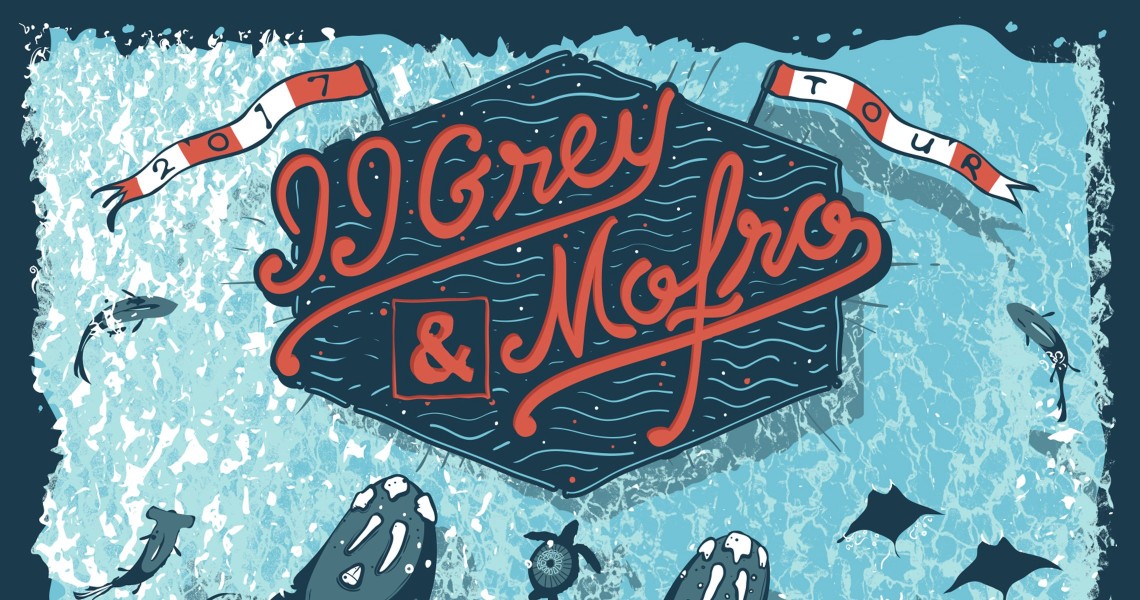 JJ Grey & Mofro
with The Magpie Salute
90.9 KRCL and Live at the Eccles presents JJ GREY & MOFRO with THE MAGPIE SALUTE Saturday, September 23, 2017 at the Eccles Theater in downtown Salt Lake City. ArtTix is the official source for tickets for Live at the Eccles events.
ABOUT JJ GREY & MOFRO
From the days of playing greasy local juke joints to headlining major festivals, JJ Grey remains an unfettered, blissful performer, singing with a blue-collared spirit over the bone-deep grooves of his compositions. His presence before an audience is something startling and immediate, at times a funk rave-up, other times a sort of mass-absolution for the mortal weaknesses that make him and his audience human. When you see JJ Grey and his band Mofro live—and you truly, absolutely must—the man is fearless.
Onstage, Grey delivers his songs with compassion and a relentless honesty, but perhaps not until Ol' Glory has a studio record captured the fierceness and intimacy that defines a Grey live performance. "I wanted that crucial lived-in feel," Grey says of Ol' Glory, and here he hits his mark. On the new album, Grey and his current Mofro lineup offer grace and groove in equal measure, with an easygoing quality to the production that makes those beautiful muscular drum-breaks sound as though the band has set up in your living room.
A true Southern renaissance man, JJ Grey's intensely charismatic live performances, combined with the incredible musicianship of Mofro, have connected with audiences all over the world. Their work has been praised by the press, including The New York Times, Wall Street Journal, NPR, Relix, The Oxford American and many more.
ABOUT THE MAGPIE SALUTE
The Magpie Salute is an exciting new band that features musicians who have played together for decades throughout various projects and share a musical bond. The band brings Rich Robinson, the guitarist and co-founding member of The Black Crowes, together with two key members of Crowes fame - guitarist Marc Ford and bassist Sven Pipien - alongside drummer Joe Magistro and guitarist Nico Bereciartua. The Magpie Salute also boasts a fine cast of vocalists, including lead singer John Hogg (Hookah Brown, Moke), former Crowes singer Charity White and background singers, Adrien Reju and Katrine Ottosen.
Asked about The Magpie Salute's artistic vision and musical approach, Rich stated, " I, and everyone involved, love playing music. Not only on our own, in The Crowes and in my band, but playing music in general. We want to make music again together with a fresh perspective. To present this music I wrote in a different light with these amazing players is going to be really special to me." To create this new sound, Rich and his ensemble have called upon their collective influences, from R&B, country and spirituals, to artists such as Sly Stone, Neil Young, and The Small Faces - a vast musical landscape which, at its core, is pure Rock n Roll. "It's also deeper than that", Rich goes on to say. "It's freedom, it's love, it's loss, it's pure joy. It's misery, it's simultaneously arrogance and vulnerability. It is life."