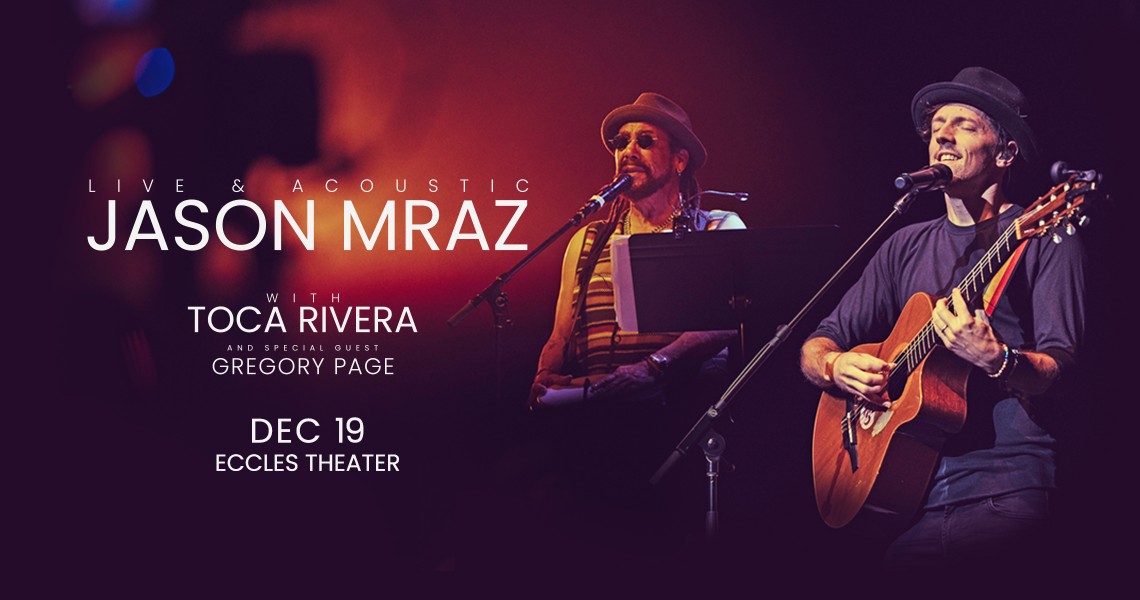 Jason Mraz with Toca Rivera
Special Guest Gregory Page
Live at the Eccles presents Jason Mraz with Toca Rivera and special guest Gregory Page on December 19, 2021 at the Eccles Theater on Main Street in downtown Salt Lake City. ArtTix is the official source for tickets for Live at the Eccles events. Please note that all fans must present proof of COVID vaccination or a negative test to attend this show. Read important details here.
Tour requires masks for entry and must be worn at all times, except when eating or drinking. (Gaiters and bandanas are not an acceptable form of mask.)
Jason Mraz is a two-time Grammy Award winning singer/songwriter and Songwriters Hall of Fame Honoree, most famously known by his hits, "I'm Yours" and "I Won't Give Up." His non-profit, the Jason Mraz Foundation, supports programs focused on inclusive arts education and the advancement of equality. Established in 2015, Mraz Family Farmsis committed to peace in the world through organic regenerative agriculture, fair trade, and kind words. He released his latest album, Look For The Good, in 2020.