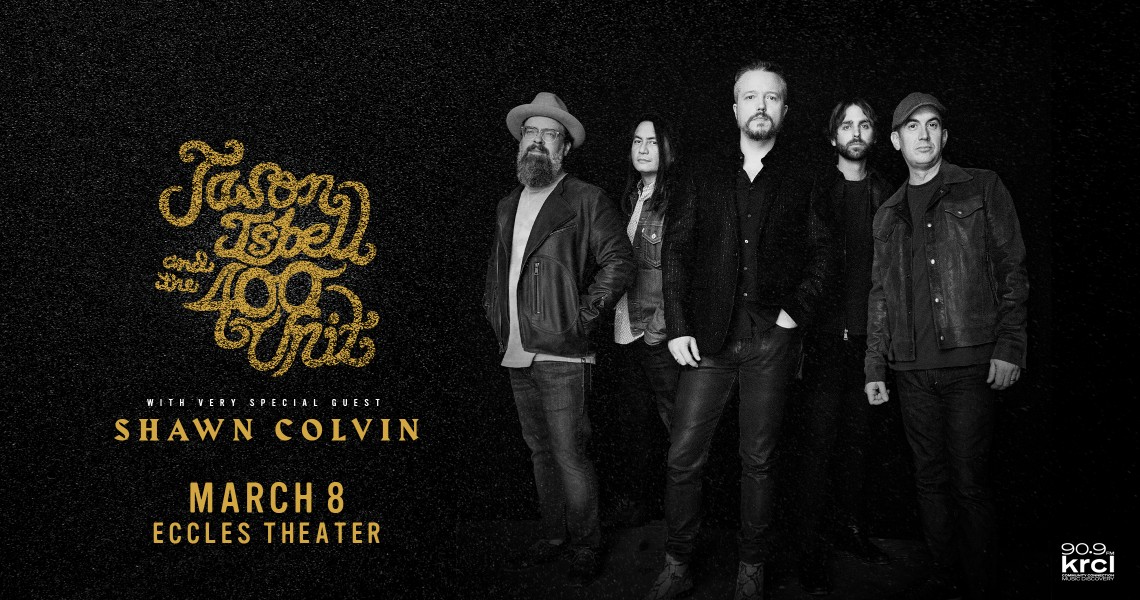 Jason Isbell
With Shawn Colvin
Live at the Eccles and KRCL presents Jason Isbell and The 400 Unit Tuesday, March 8, 2022 at the Eccles Theater on Main Street in downtown Salt Lake City. ArtTix is the official source for tickets for Live at the Eccles events. Please note that all fans must present proof of COVID vaccination or a negative test to attend this show. Patrons are required to wear a mask at all times unless actively eating or drinking. Read important details here.
What happens after an artist has achieved his dreams? That was the major question Jason Isbell was asking himself leading up to the creation of his newest album, Reunions, recorded with The 400 Unit and produced by celebrated producer Dave Cobb. After all, four-time Grammy winner Isbell is at the top of his game. He is widely acclaimed as one of our best songwriters and possesses a devoted audience who have pushed his last two albums to the tops of the charts.
"Success is a very nice problem to have but I think 'how do I get through it and not lose what made me good in the first place?'" he says. "A lot of these songs and the overall concept of this album is how do I progress as an artist and a human being and still keep that same hunger that I had when I wasn't quite so far along in either respect." Isbell's solution: to go back in time with his hard-gained knowledge.

The result is a seamless collection of ten new songs that delve into relationships with lovers, friends, children, parents, and one's self. There are rousing anthems that will have stadiums singing along, lyrical standouts that highlight some of Isbell's best writing to date, moving looks at youth and childhood, a deep dive into the challenges of relationships, and deeply personal songs about alcoholism and parenthood. All of them offer us an artist at the height of his powers and a band fully charged with creativity and confidence.
Jason Isbell and The 400 Unit's new album "Reunions" out now.
RESCHEDULED INFORMATION:
In response to the ongoing Covid-19 health concerns, the planned engagement of Jason Isbell and The 400 Unit on August 1, 2020 and July 31, 2021 has been postponed to support the overall health and safety of the community. Jason Isbell and The 400 Unit is now rescheduled to Tuesday, March 8th, 2022

Your ticket(s) will be honored for the rescheduled performance.