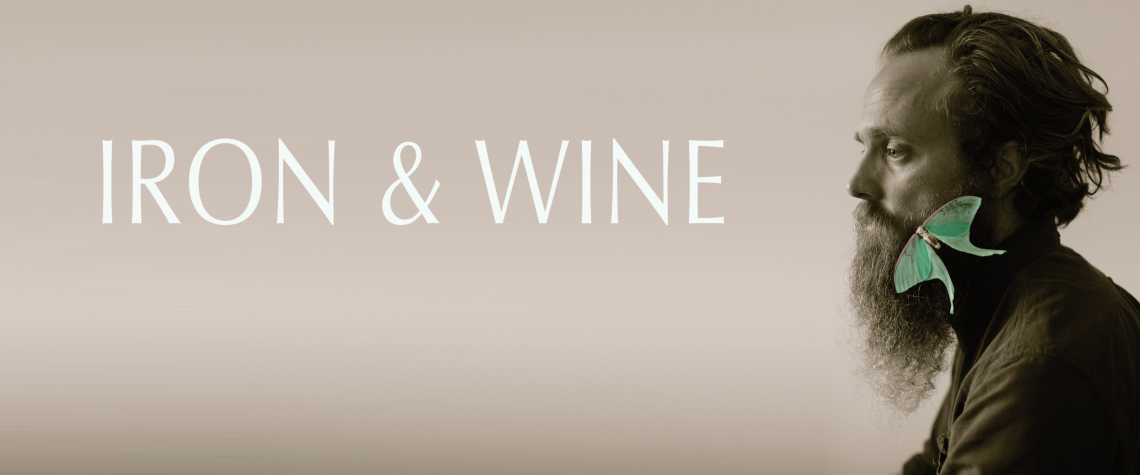 Iron & Wine
Live at the Eccles presents Iron & Wine with special guest Erin Rae Sunday, September 23, 2018 at the Janet Quinney Lawson Capitol Theatre in downtown Salt Lake City. ArtTix is the official source for tickets for Live at the Eccles events.
Iron & Wine is the musical project of singer-songwriter Sam Beam. Born in South Carolina and currently residing in North Carolina, the former film professor got his start making home recordings before landing on venerable Sub Pop Records. The 2002 debut, The Creek Drank the Cradle vaulted Iron & Wine into the spotlight of the burgeoning indie-folk/Americana scene where over the years he developed into one of its prolific songwriters.
Beast Epic is the sixth proper full-length record from Iron & Wine and was released (Aug 2017) after a four-year gap to critical acclaim. The album was nominated for Best Americana record at the 2018 Grammy Awards and was included on many year-end lists. Beast Epic's eleven tracks take the listener on a ride thru the 15+ year history of Iron & Wine while still offering up a new and contemporary sound.