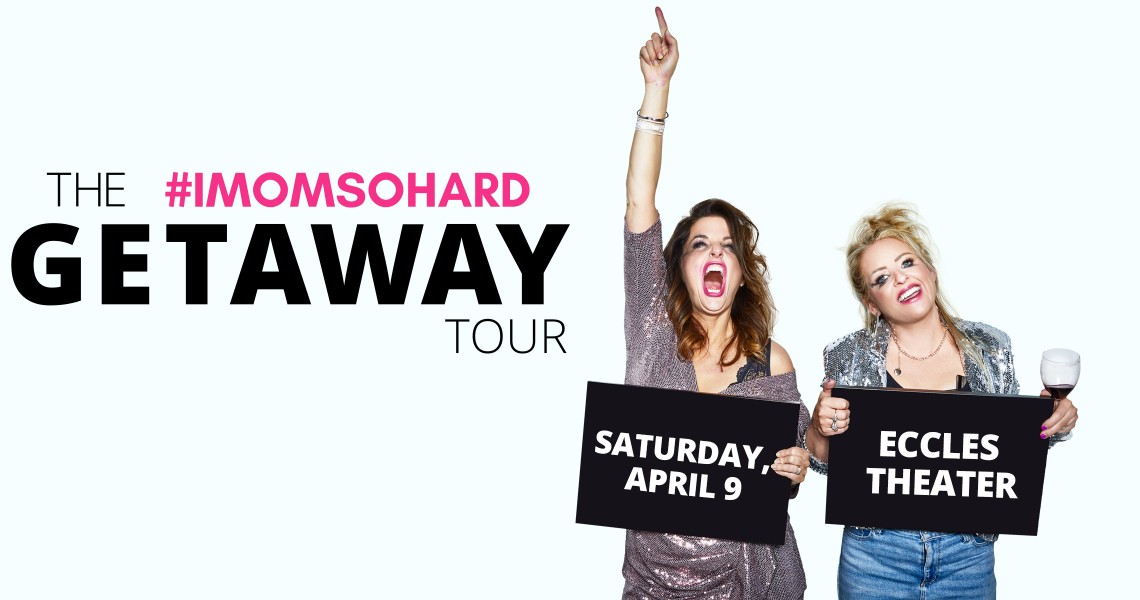 #IMOMSOHARD
Mom's Night Out Round 2
Live at the Eccles presents #IMOMSOHARD: Mom's Night Out Round 2 Saturday, April 9, 2022 at the Eccles Theater on Main Street in downtown Salt Lake City. ArtTix is the official source for tickets for Live at the Eccles events.
Moms, best friends and funny ladies Kristin Hensley and Jen Smedley are the creators of the viral web-series #IMOMSOHARD, where they discuss the good, the bad and the funny about motherhood - with the help of a bottle of red wine!
#IMOMSOHARD has grown to over 1.5 million follows across platforms and over 120 million video views. One of their most shared episodes, I Swimsuit Season So Hard, where the moms tried on the summer's hottest/most ridiculous swimwear, garnered over 20 million views and coverage in the world's top news outlets. They have recently appeared on The Today Show and The Doctors, to name a few, as well as being chosen for People Magazine's best of 2017. Part of their plan for complete world mom-ination includes their own half-hour, multi-cam comedy which the moms are developing with CBS.
After the moms' first mega-year of touring (you know, just 72 cities) with their live stand-up show: Mom's Night Out - Summer Break Tour, they will be hitting the road again this year with Mom's Night Out: Round 2. Their kids are older, the moms are older, but the show is new!!
*This show is for mature audiences, 18+ to attend.
RESCHEDULED INFORMATION:
In response to the ongoing Covid-19 health concerns, the planned engagement of #IMOMSOHARD on August 28, 2021 (originally scheduled for March 29, 2020), has been postponed to April 9, 2022, to support the overall health and safety of the community.

Your ticket(s) will be honored for the rescheduled performance.