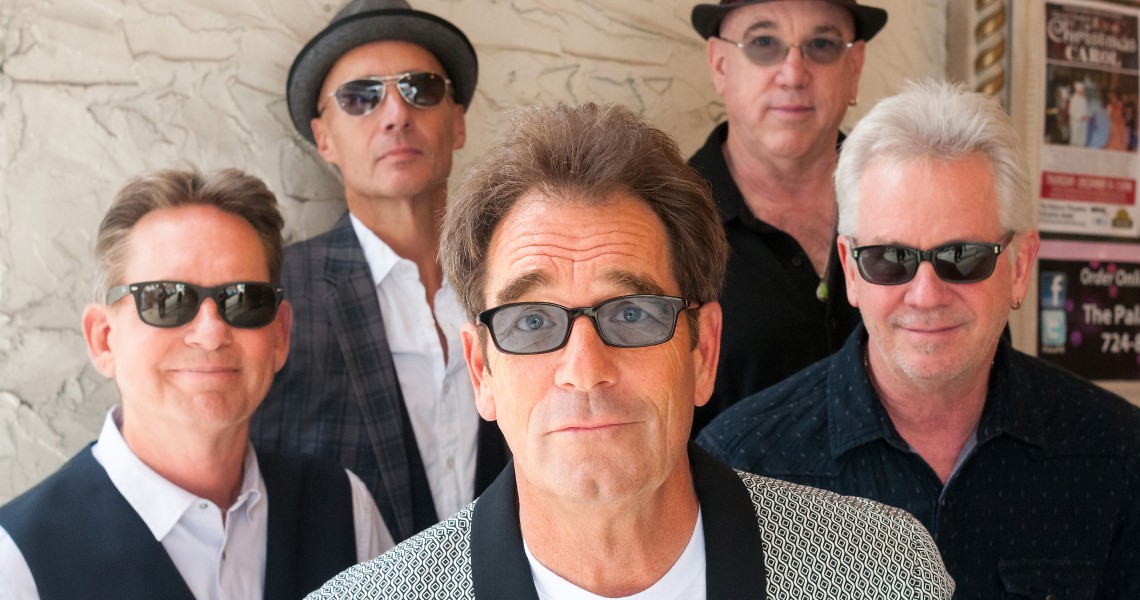 Huey Lewis & The News
Live at the Eccles presents Huey Lewis & The News with special guest Jamie Kent Thursday, October 19, 2017 at the Eccles Theater in downtown Salt Lake City. ArtTix is the official source for tickets for Live at the Eccles events.
Huey Lewis and The News are truly one of America's great rock & roll bands. As they enter their 36th year together, their contagious brand of music has outlasted countless trends, and is as fresh today as ever. Formed from two rival Bay Area bands in 1979, they continue to thrill audiences worldwide, selling over 20 million albums in the process, earning them the right to mark their place on the pop history map.
These Grammy Award winners have written and performed such classic Top Ten Hits as "Heart of Rock & Roll", "Stuck With You", "I Want A New Drug", "If This Is It", "Hip To Be Square" "Do You Believe In Love" and "Workin' For A Livin". The group also wrote and performed "The Power of Love" and "Back in Time" for the hit film Back To The Future. "The Power of Love", nominated for an Academy Award, went to #1 on Billboard's singles chart, and was a smash hit worldwide.
Huey Lewis & The News incorporate a variety of musical influences including R&B and soul to create their own unique sound to the live show. Lewis also brings some bluesy tones to the performance when he breaks out into his harmonica solos. One of the highlights of the show is their a cappella rendition of early rock n' roll classics such as "It's Alright", "Little Bitty Pretty One" and "Sixty Minute Man".
Jamie Kent
Named the 2016 Durango / American Songwriter Sole Performer, artist Jamie Kent's future as a performer looks quite promising. Drawing on influences from modern rock artists like Jason Isbell and Kings of Leon as well as paying tribute to classic greats like Bruce Springsteen and Tom Petty, Kent's perfectly mellifluous tunes are roll-the-windows-down, soak-up-some-sun kind of good. Kent has no fear of hard work, playing over 200 shows a year including tours with Huey Lewis & The News, The Doobie Bros, America, Foreigner, The Wood Brothers, Marc Broussard, Ellis Paul, and multiple showcases at the South By Southwest Music Festival. Kent is supported by The Collective, an amazing grassroots group of fans who help advise and fund his career in exchange for access to exclusive music, merchandise, and vote in the major decisions he makes. He's officially endorsed by BOSE and Telefunken Microphones, and his song "Changes" was used by The Boston Red Sox this past season. Additionally, he's a multi recipient of ASCAP Plus awards for his songwriting, receives radio play on SiriusXM, and is frequently featured on RollingStone.com. Currently Kent is hard at work in Nashville finishing up a new record with Grammy nominated Producer Dave Brainard (Brandy Clark, Jerrod Neimann) to be released on Road Dog Records in 2016.