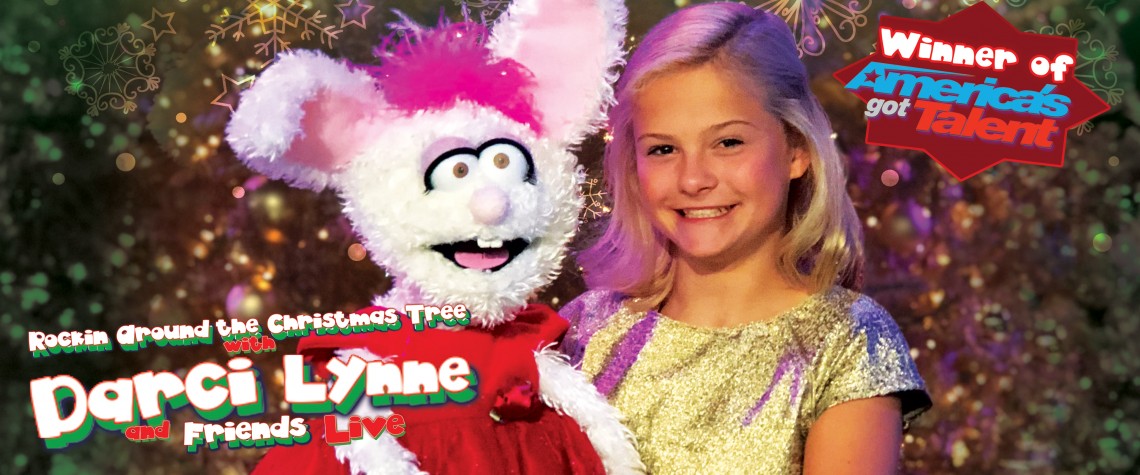 Darci Lynne and Friends Live
Live at the Eccles presents, Rockin' Around The Christmas Tree with Darci Lynne and Friends Live December 22, 2018 at the Eccles Theater on Main Street in downtown Salt Lake City. ArtTix is the official source for tickets for Live at the Eccles events.
Singer / Ventriloquist Darci Lynne is one of the youngest contestants to ever win NBC's "America's Got Talent" garnering over 21M views on AGT's YouTube and the most votes for a final performance in the history of the show. She won the hearts of America with her sweetheart disposition and undeniable talent. She kicked off her 2018 national tour with her friends Petunia, the divaesque rabbit, Oscar, the shy and soulful mouse and Edna, the brash old woman. The multitalented thirteen-year-old sold out her first headlining family friendly show in just six minutes, continually adding shows to meet the overwhelming demand.
Darci has been seen on "America's Got Talent," NBC's "Little Big Shots," "Ellen" and the "Today Show." For more information visit darcilynne.com.
Recommended For You