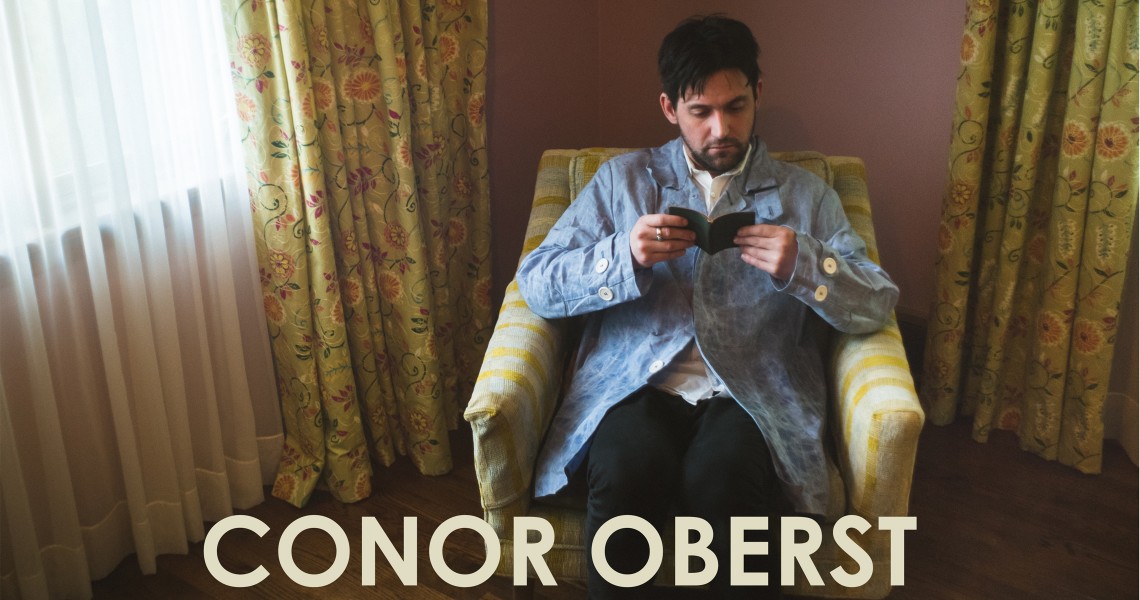 Conor Oberst with special guest Tim Kasher
90.9 KRCL and Live at the Eccles presents Conor Oberst with special guest Tim Kasher Sunday, October 1, 2017 at the Eccles Theater in downtown Salt Lake City. ArtTix is the official source for tickets for Live at the Eccles events.
ABOUT CONOR OBERST
Conor Oberst joined his first band at the age of 13 and has been releasing music since 1993. Over the next two plus decades, he's released cassette-only recordings, split 7-inches, and a dozen albums of uncommon insight, detail, and political awareness with his band Bright Eyes, under his own name, as a member of Desaparecidos, as leader of the The Mystic Valley Band, and with the Monsters of Folk supergroup.
"I have always believed there's salvation through music and love. At least for me. It's gotten me through the worst of things. But I want it to be that way for the people who listen to it, too," explains Oberst. "I feel I always make an attempt, even when writing what is a pretty depressing number, to sew some silver lining into it. I think the secret to happiness is making yourself believe that happiness is possible. The first step in overcoming anything is to believe that you can do it. So in my songs there's always a point where something pulls you out of the hole you're in"
ABOUT TIM KASHER
Tim Kasher – of Cursive and The Good Life – released his new solo album No Resolution on March 3rd, 2017 via 15 Passenger, the new label owned and operated by the members of Cursive (Kasher, bassist Matt Maginn, and guitarist/vocalist Ted Stevens). Earning press attention from outlets including All Music Guide, The AV Club, Brooklyn Vegan, CLRVYNT, Ghettoblaster, Impose, Noisey, Paste, PunkNews.org, and Stereogum, among others, the album is the natural continuation of Kasher's constantly evolving body of work.
Kasher will be touring as a five-piece band in support of No Resolution, with instrumentation including cello, violin, vibraphone, keys, bass, drums, and trumpet. Kasher and his band are known for engaging live shows, balancing his irreverent wit and charm against a back drop of songs that range from somber beauty to raucous revelry. He pulls songs from the new and amazing No Resolution and his previous solo albums, The Game of Monogamy and Adult Film. There's often a few of his songs from his other bands, The Good Life and Cursive, woven into the mix as well!