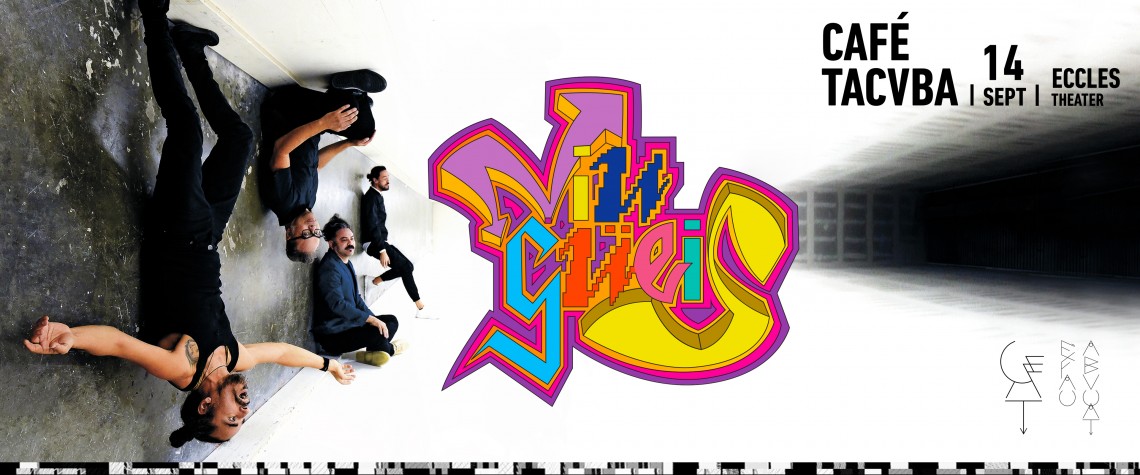 Café Tacvba
Live at the Eccles presents Café Tacvba with The Marías Friday, September 14, 2018 at the Eccles Theater on Main Street in downtown Salt Lake City. ArtTix is the official source for tickets for Live at the Eccles events.
Café Tacvba is widely recognized as Mexico's leading alternative rock band and indeed one of the most influential alternative groups to come out of Latin America, spearheading a non-conformist musical movement with their blending of elements such as rock, indigenous folk, electronic and punk music. With a career spanning over 25 years, they continue to expand an already massive audience of devoted fans throughout the Americas, Europe and beyond. They have won multiple Latin Grammys and a Grammy, and their album, Re, was named the "Number One Latin Rock Album of All Time" in 2013. (Rolling Stone)
About The Marías
Formed in Los Angeles in late 2016, The Marías are the psychedelic-soul lovechild of LA native, Josh Conway and Puerto Rican-bred, Atlanta-raised María. A smooth rendezvous of jazz percussion, hypnotic guitar riffs, smoke-velvet vocals and nostalgic horn solos, there's something undeniably sensual in the group's dreamlike fusion of jazz, psychedelia, funk and lounge. As they take to the stage, dressed like a dream from another era, you feel transported, taken over by a sultry tranquility as you drift into a timeless space.