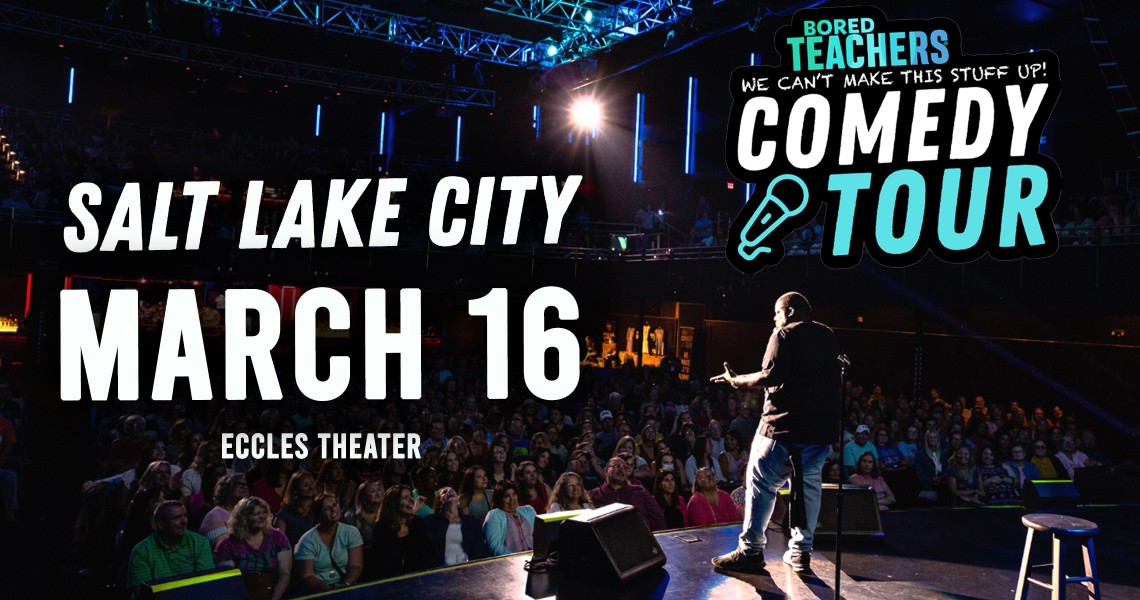 Bored Teachers
We Can't Make This Stuff Up!
Live at the Eccles presents BORED TEACHERS on Saturday, March 16th, 2024 at the Eccles Theater in downtown Salt Lake City. ArtTix is the official source for tickets for Live at the Eccles events.
Bored Teachers Studios, the #1 teacher-entertainment platform, presents the funniest teacher-comedians in the world all on one stage. Their hilarious skits have amassed hundreds of millions of views on the internet, and they're all joining comic forces on stage for a night of laughter you do not want to miss. Put that red pen down, call your teacher besties, and come burn off some of that stress from the school year!
GET A GROUP AND GO!
10% discount for groups of 10+. Call the ArtTix Box Office at 801-355-2787