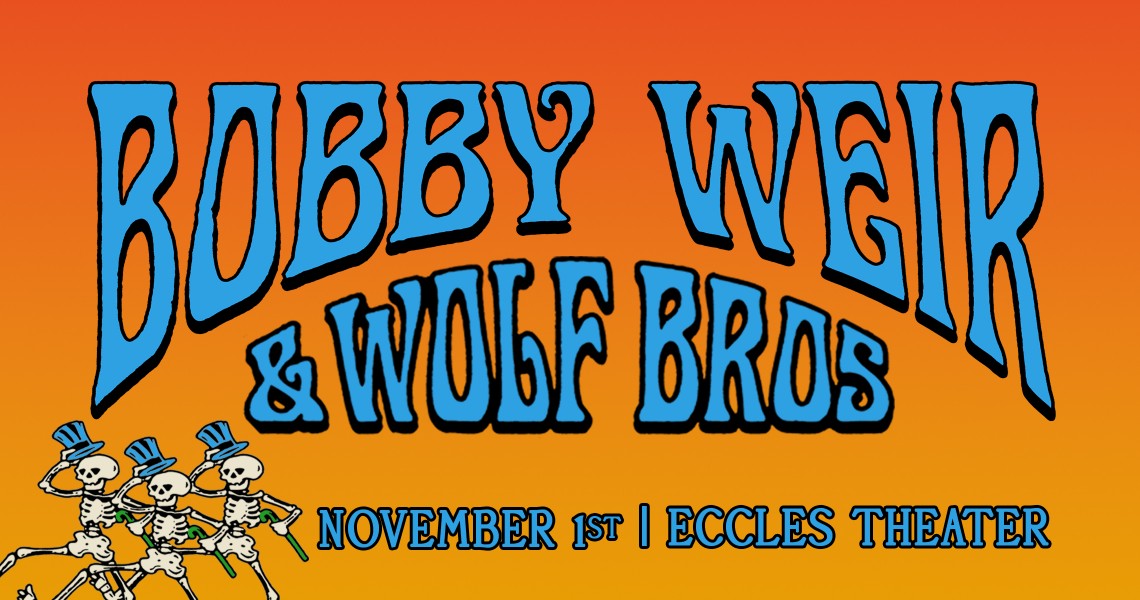 Bobby Weir and Wolf Bros
Live at the Eccles presents Bob Weir and Wolf Bros and The Wolfpack on November 1st, 2022 at the Eccles Theater in downtown Salt Lake City. ArtTix is the official source for tickets for Live at the Eccles events.
Bobby Weir, a founding member of the legendary Grateful Dead who received a GRAMMY Lifetime Achievement Award in 2007, is one of rock's finest and most distinctive rhythm guitarists. Weir has been honored with the Americana Music Association's Lifetime Achievement Award, the Les Paul Spirit Award, as well as a Goodwill Ambassador for the United Nations Development Program. His first solo album in more than ten years, Blue Mountain (2016), was critically praised upon release. Weir currently plays with Bobby Weir & Wolf Bros, originally a trio formed in 2018 alongside Don Was and Jay Lane.
Don Was is a GRAMMY-winning producer and founder of the '80s funk-rock band Was (Not Was), known for hits such as "Walk The Dinosaur" and "Spy In The House Of Love." As an in-demand, highly acclaimed producer, Was has been honored with four GRAMMY Awards for his production work in each of the past three decades, including Best Album honors for work with the Rolling Stones and Bonnie Raitt. Production credits include the Rolling Stones, Willie Nelson, Roy Orbison, Gregg Allman, John Mayer and Neil Young. Albums produced by Was have achieved dozens of multi-Platinum, Platinum and Gold certifications and have sold more than 90 million copies worldwide. As one of music's top bass players, Was has collaborated with countless musicians throughout his storied career, spanning a multitude of genres.