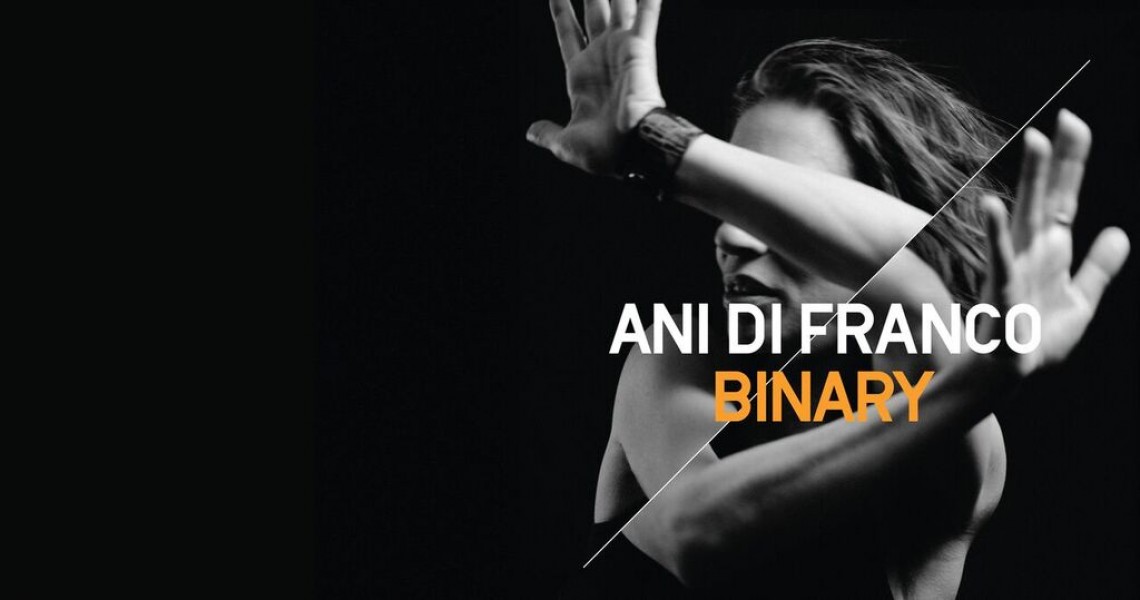 Ani DiFranco with Special Guest Gracie and Rachel
90.9 KRCL and Live at the Eccles presents Ani DiFranco, Saturday, November 4th at the Eccles Theater in downtown Salt Lake City. ArtTix is the official source for Live at the Eccles events.
Ani DiFranco is kicking ass and taking names on tour in support of her new album Binary on Righteous Babe Records. With Binary, the iconic singer/songwriter/activist/poet/DIY trendsetter returns to territory that brought her to the world's attention more than twenty-five years ago. One of the first artists to create her own label in 1990, she has been recognized among the feminist pantheon for her entrepreneurship, social activism, and outspoken political lyrics.
Ani will be honored with this year's Independent Icon Award at the American Association of Independent Music's (A2IM).
About Gracie and Rachel
Gracie and Rachel are a study in duality: light and dark, classical training with a pop sensibility, Californians in New York. Their music pits anxiety and tension against an almost serene self-assurance. The result is a compelling juxtaposition of Gracie's piano and lead vocals and Rachel's violin and voice, augmented with stark percussion. Though they make music as a duo, Gracie and Rachel together far exceed the sum of their parts. Like their stylized color palette of black and white, their instrumentation appears simple and spare at first glance, but there's a powerful prism effect at work that brings us back to the concept of duality: their songs are intimate and expansive, questioning and confident. The nine orchestral-pop songs on 'Gracie and Rachel' tell a story that's rooted in the truth —theirtruth — but retain an enigmatic air that makes them relatable to anyone who has ever found their heart racing with doubt and pushed forward regardless. Their journey through adventurous youth and cohabitation is evident on their self-titled debut full length which was released on June 23rd.
"There's a terrific tension in the sound, an underpinning of mystery set against a baroque, but modern, pop foreground." [Gracie and Rachel is] something that I'm finding myself falling in love with a lot, which is music that has more space in it, and I really like that." —Bob Boilen/NPR Music