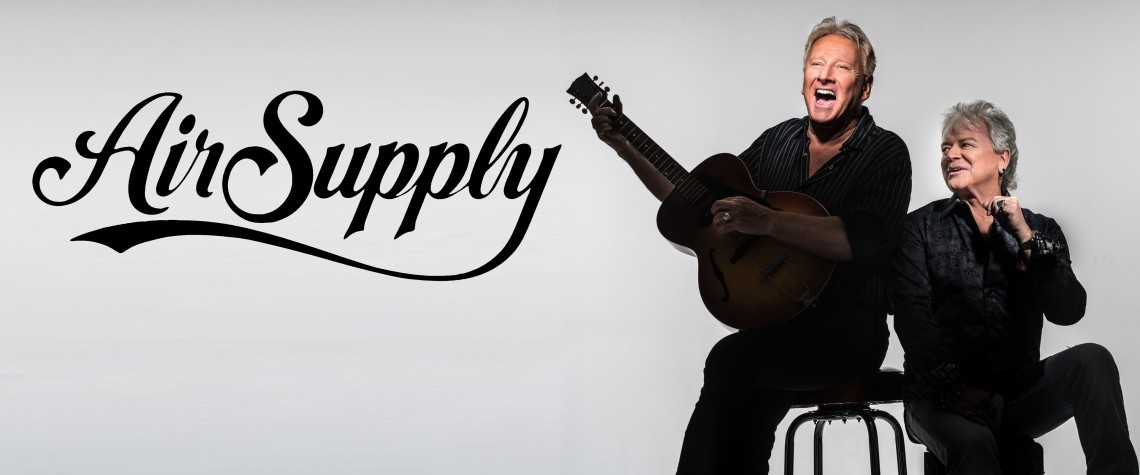 Air Supply
Live at the Eccles presents Air Supply Friday, November 16th, 2018 at the Eccles Theater in downtown Salt Lake City. ArtTix is the official source for tickets for Live at the Eccles events.
Air Supply was formed in 1975 by singer-songwriter and guitarist Graham Russell and lead vocalist Russell Hitchcock. The group has had a succession of hits worldwide, including 8 Top Ten hits in the United States. The band has sold over 100 million records worldwide and in 2013 was inducted into the ARIA Hall of Fame.
In recent interviews, when asked about their rigorous tour schedule the duo shared "We love to perform together still, we've always considered ourselves a touring band, that's what we do." -Hitchcock. "Touring is the treasure for us. We love to get up on stage and see the reaction of people, that is the real payoff for us. I can't see us stopping that anytime soon." -Russell.